Without a doubt, one of the things that makes Kern Laser Systems special, is our employees. The pride they have in their work, and the work ethic that they show up with, day in and day out, is unmatched. Our laser systems are powerful and industrial-grade, but they don't have anything on our employees. As I've mentioned before, I might be a bit biased, but we have some of the best people around. Today, you're invited to meet Jeremy Hagen and learn why he is precisely our people.  
Jeremy joined Kern Laser Systems in 2014, and since then, he's been an integral part of the team. He's a hard worker who knows what it means to put in an honest day's work and take pride in production. 
"When I get to work, I work. I don't mess around, I get straight to it, I do quality work. I always say, I'm pretty much building a Ferrari, so in my eyes, you take care of it like a Ferrari." 
FROM THE GROUND UP
At our facility in Wadena, MN, Jeremy builds Kern laser systems from the ground up. He is the one bringing all the materials and components together to create the large-format laser systems in the Kern lineup.
"I build the machines from the ground up. I get a bare stand, I get all my materials, and I start to go to work. And when I'm done, we got a full machine."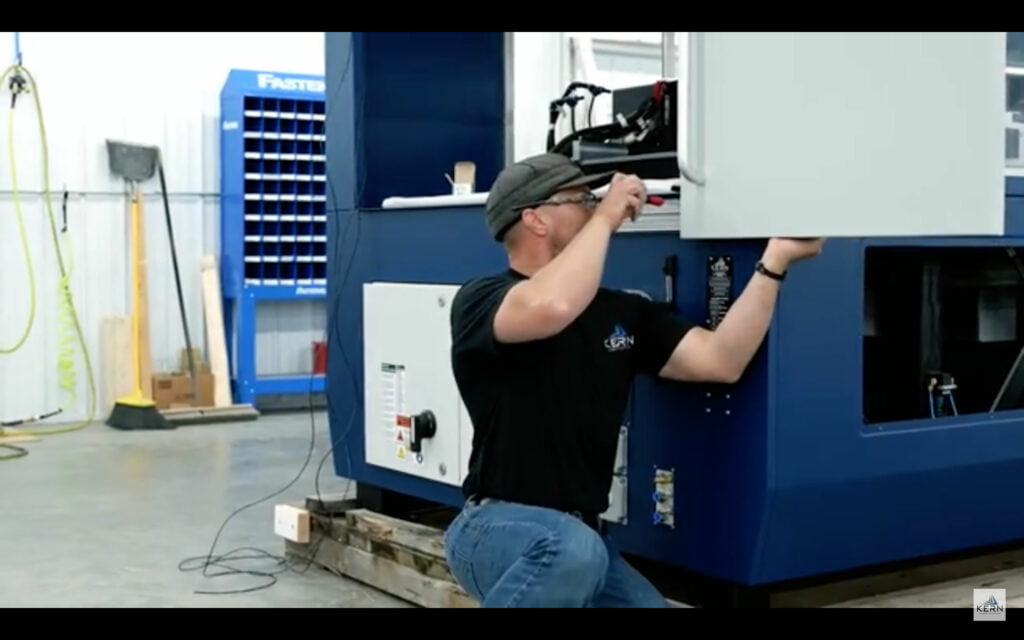 To say Jeremy knows these machines from the inside out doesn't even capture the skill, expertise, and passion he pours into every system. 
"They're very, very well-made industrial products. They can take abuse, and they don't need much upkeep, really."
FAMILY FIRST, FAMILY ALWAYS
The fact that Kern Laser Systems is a family business doesn't end with the people with the last name Kern. The family business—and the family values we believe in—extend to our employees and to our customers as well. 
"I can't say enough good things about the Kerns. They are amazing people, and they're very family oriented. If you need something to do with your family or something's going on, they're like, 'No problem. Go. Go deal with your family.'" 
Kern Laser Systems wouldn't be the company it is today without our employees. We believe they deserve respect and care, and we believe that well taken care of employees are going to turn around and put care into their work, with customers and with equipment. 
And as you saw in the video, working at Kern Laser Systems is a family affair for the Hagen family as well! Jeremy's brother and his father, Keith, are also members of the team.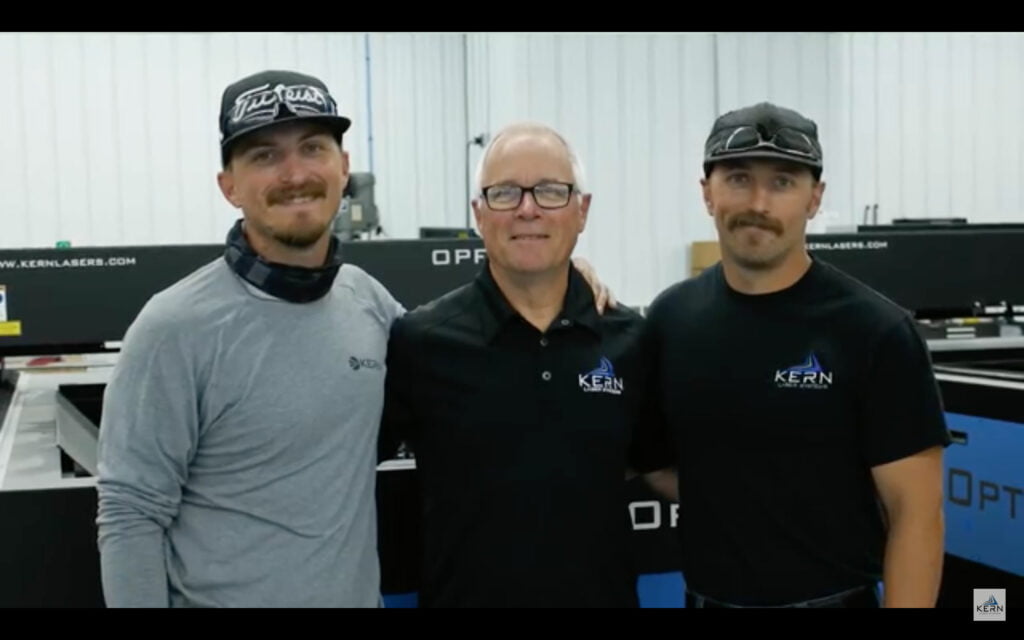 "I really like working here. I could've found jobs, but it's so nice. They treat their employees so well. They're super flexible, they're understanding. I ain't going nowhere." 
Thank you, Jeremy, for sharing your insights and experiences and for helping us grow. We appreciate you and all of your hard work!