Large Format, Industrial Laser Cutting and Engraving Systems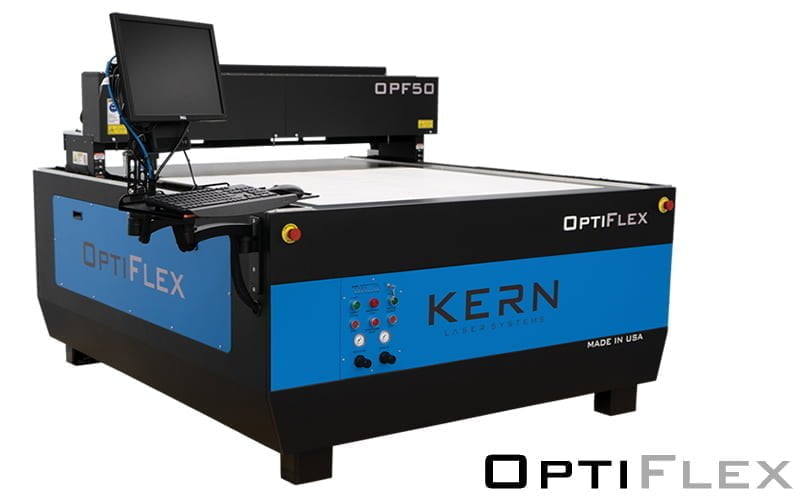 Large Format Laser Cutting & Engraving Systems
Kern Laser Systems is a leading manufacturer of state-of-the-art laser cutting and engraving equipment. Since we opened our doors in 1982, Kern is proud to have installed thousands of laser systems worldwide. Kern Laser Systems are designed and manufactured with pride in the USA.
Of Customers Have 2+ Systems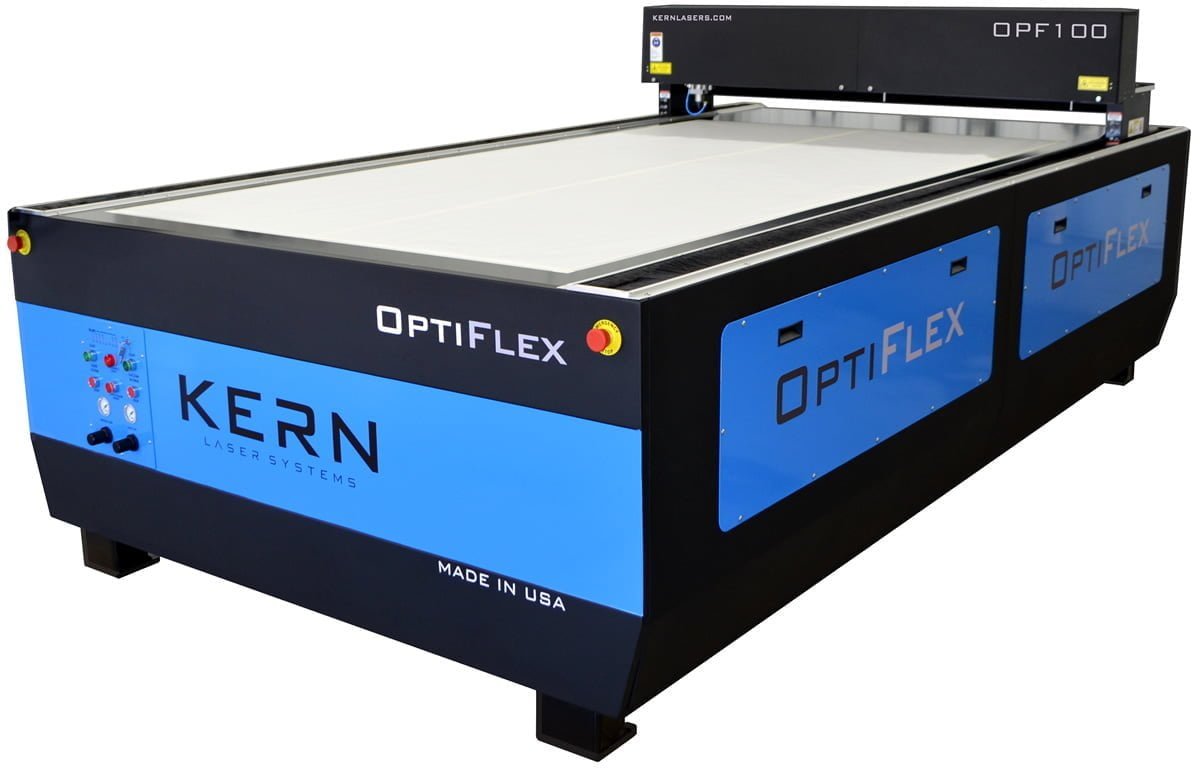 The OptiFlex is a high performance, large format laser cutting and engraving system. This is the most popular and versatile machine in Kern's product line. The OptiFlex is ideal for processing of metal, acrylic, wood, textiles and foam while also featuring high-speed engraving capabilities.
USA Made VS Imported: A Customer's Perspective
Personal and Business choices are like people. They come in all shapes and sizes. When laser shopping, some clients choose a foreign-made machine while others elect to purchase a Kern "Made in America" laser system. Choosing between foreign-made and US-made laser systems is one many businesses have to make, but the differences between these two options are, frankly, a world apart. Rich Domikis, Managing Partner of Cabin Digital LLC, a satisfied Kern Laser owner and also the purchaser of a foreign-made laser systems shares his story about his experiences with both.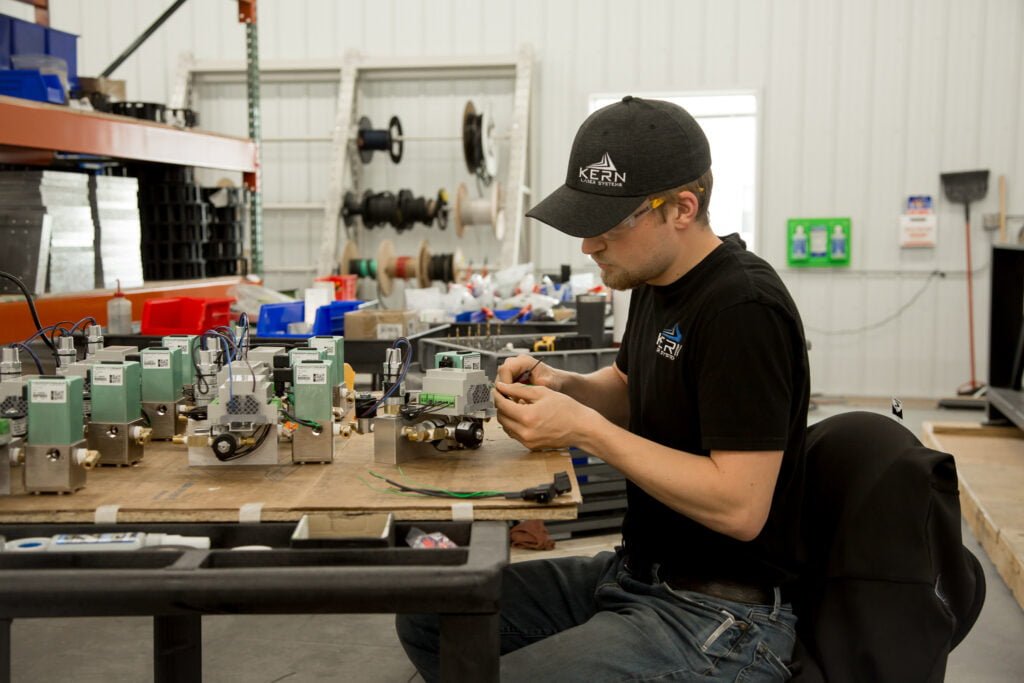 Current Kern Laser News & Events
See and feel the precision of Kern lasers. Request a Sample Kit.
Kern has teamed up with Geneva Capital to bring you great new finance options. Financing makes it easy to get the equipment you need, while experiencing the benefits and tax savings of leasing.