How 3D Wood Engraving Can Set Your Laser Projects Apart
When it's done well, 3D laser engraving yields stunning results. Here's an inside look at the process of 3D wood laser engraving, along with some examples of what others have created.
First, let's discuss how 3D engraving is different from surface engraving.
WOOD LASER ENGRAVING: SURFACE VS 3D
Surface engraving is a way to mark or etch materials, and it relies on a lighter wattage. 3D engraving is a way to put depth into the wood, and it requires higher wattages and plenty of power. Of course, variables like the type of wood and the intricacy of the pattern also impact overall speeds and the required wattage.
Here's an example of each:
SURFACE ENGRAVED WOOD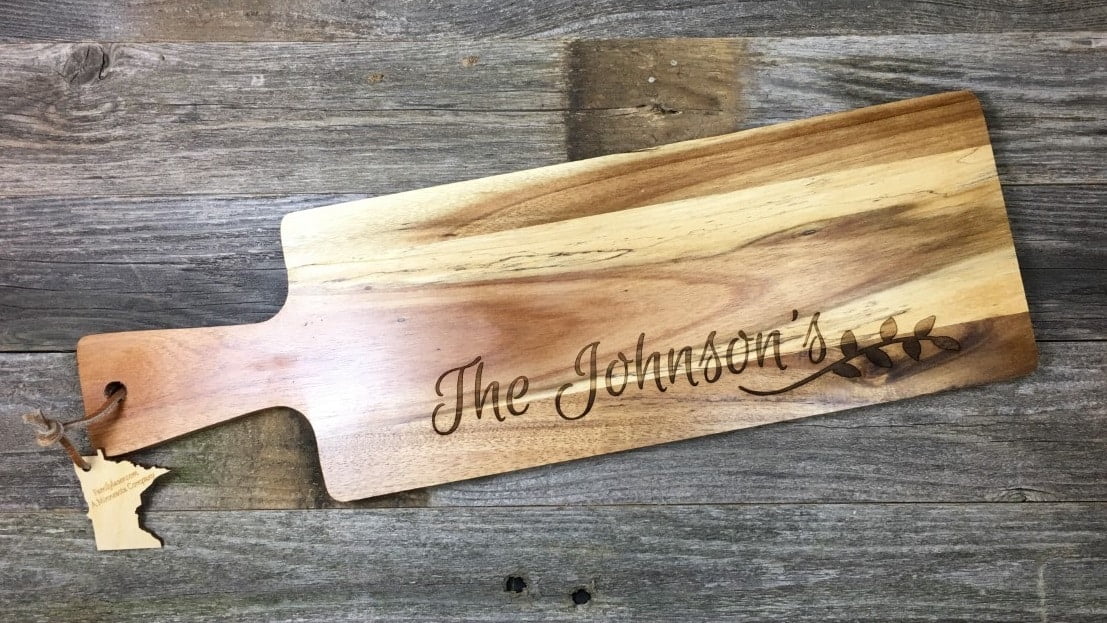 3D ENGRAVED WOOD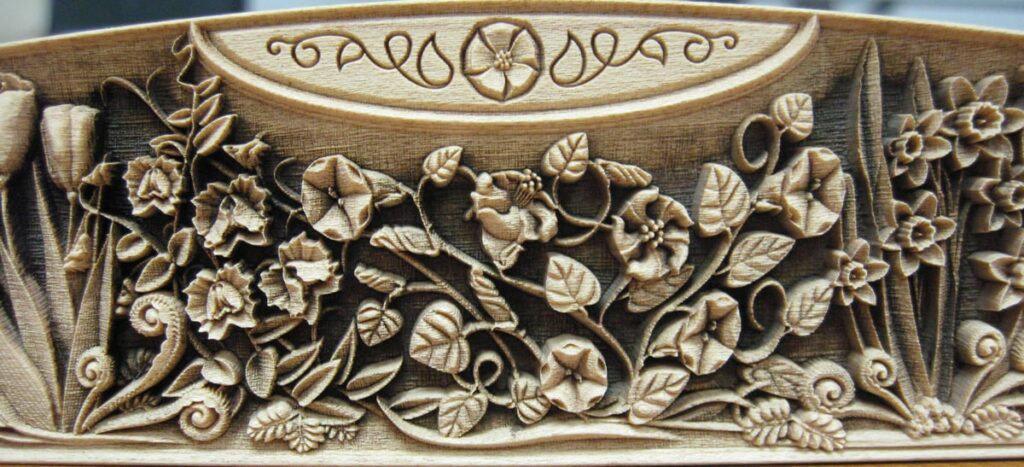 LASER WOOD ENGRAVING SERVICES
When it comes to laser wood engraving services, the options are near-endless. Whether you're interested in decor, signage, memorials or something else entirely, 3D laser engraving allows your creativity to run wild.
Our customers have used Kern Laser Systems to create one-of-a-kind 3D engravings. Here's a look at some of their projects:
DECOR AND SIGNAGE
3D laser engraved decor doesn't have to have sharp lines and intricate precision. These decor items feature a more rustic quality.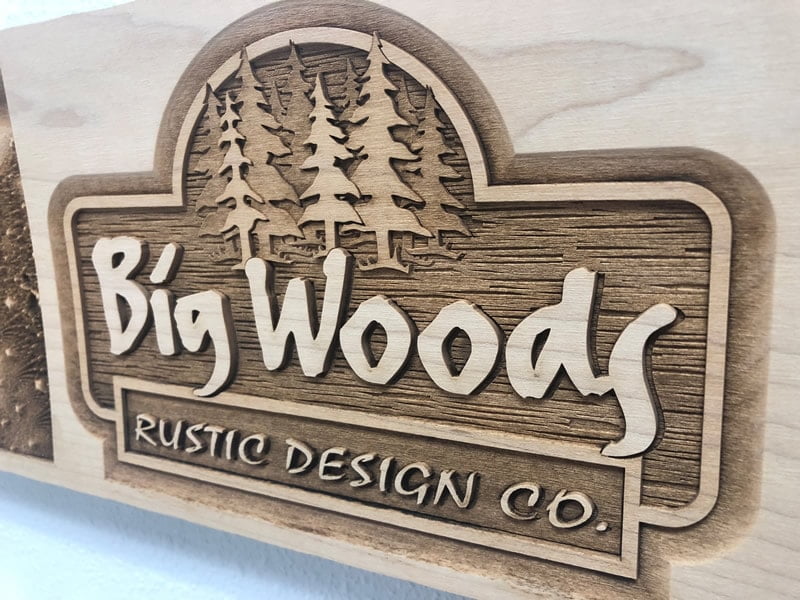 This one almost appears as if it could've been done by hand. Just that the laser achieves this look in much less time.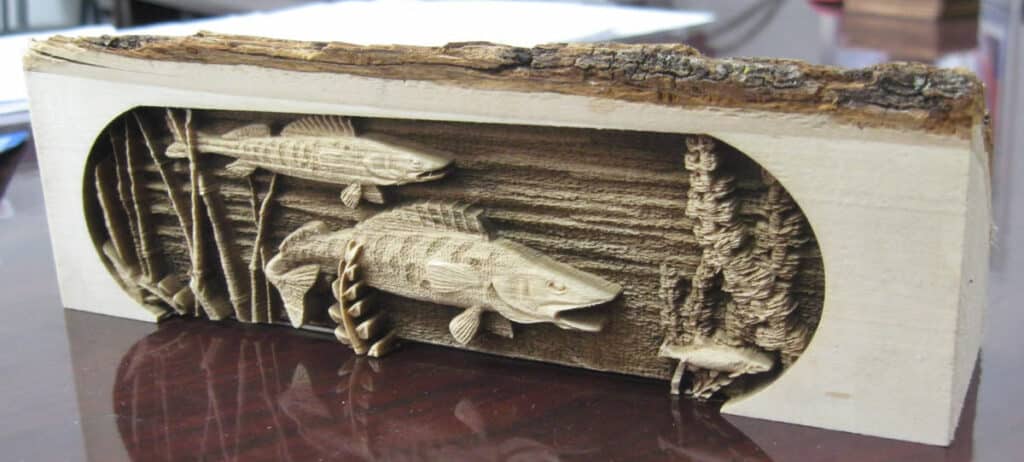 MEMORIALS
3D laser engraved urns provide a fantastic way to showcase the personality and interests of loved ones.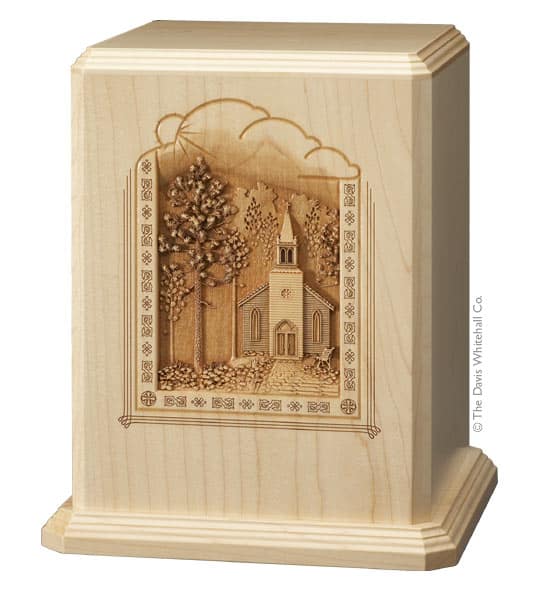 CREATIVE PATTERNS
Lasers rely on grayscale to create the varying depths of a 3D wood engraving. Light gray leads to shallow engraving, while dark grays lead to deeper engraving.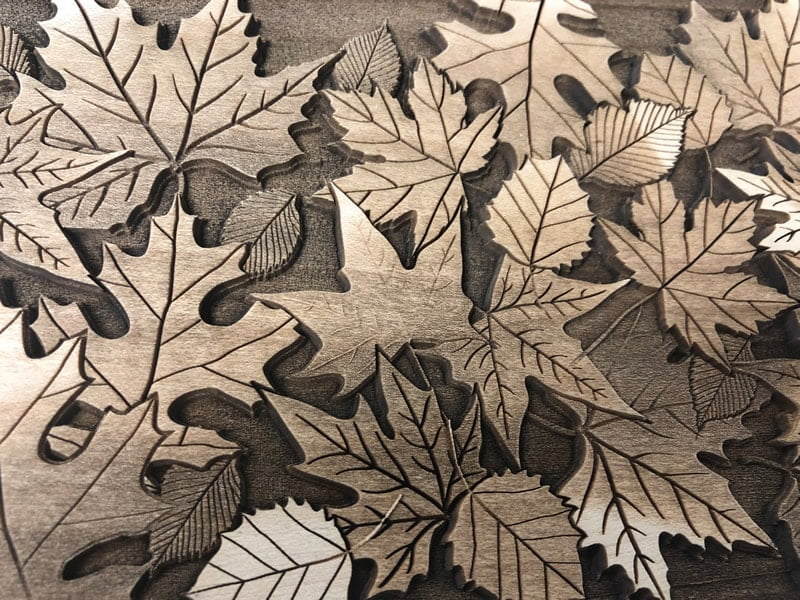 Here at Kern Laser Systems, our KCAM software can read 256 different shades of grey. The level of intricacy it enables is breathtaking.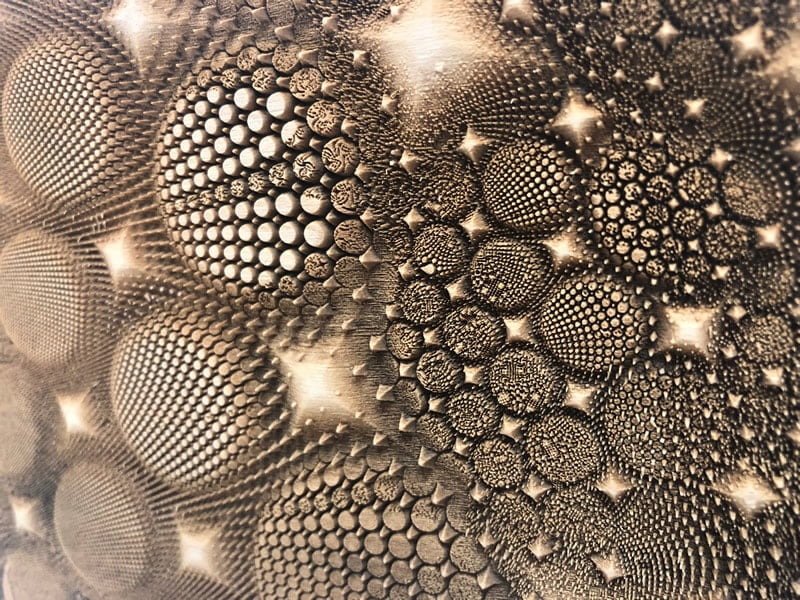 HOW TO LASER ENGRAVE A PHOTO ON WOOD
As I mentioned, the laser relies on grayscale to create the varying depths of a 3D wood engraving. In order to laser engrave a photo onto wood, simply changing the photo from color to grayscale usually isn't enough. More often than not, it will require a bit of custom grayscale treatment.
For instance, if you're hoping to 3D engrave a photo of someone's face, their teeth will appear the whitest, which tells the laser to not engrave over those areas. You'll need to do some custom grayscale work to darken the teeth so that the laser goes to the appropriate depth.
If you'd like to see Kern lasers in action and learn more about 3D laser engraving wood, schedule a demo with us anytime.