4 Industrial Laser Cutting Trends from the Experts
According to Digital Journal, paraphrasing a Market Research Future analysis, the laser cutting machine market is on track to reach a nearly $6 billion value by 2030. Growth in the industry is driven by a number of factors, including growth in several manufacturing sectors that rely on laser cutting. At the local scale, we see trends among our customer base too. In this post, we'll offer our expert insights into a few trends we're seeing in our corner of the laser cutting machine market.
1. Some companies are focusing on fiber
Some of our competitors who make the bulk of their profits in fiber laser sales are narrowing their product lines, discontinuing their CO2 offerings in favor of focusing solely on fiber laser sales. This market consolidation is driving consumers who need a CO2 laser's versatility toward companies like ours, who take pride in producing high-quality CO2 laser cutting machines, either solely or alongside fiber laser options.
At recent trade shows, fiber laser manufacturers have outnumbered makers of CO2 lasers. The sheet metal cutting market is large and growing, and some companies can sustain themselves by serving this market alone. However, not every laser user is served by a fiber laser. There are so many other materials that a laser can cut, and fibers are optimized only for metal cutting. Even among metals, there are some parts that are best processed on a CO2 laser. For example, many companies need to cut pre-printed aluminum tags with adhesive on the back. We do have some customers successfully cutting metal tags with adhesive backing on our fiber laser, but it does tend to melt the adhesive a bit more than a CO2 laser, so you'll want to consider which option is best for your project.
2. "Your material + metal cutting" is a major selling point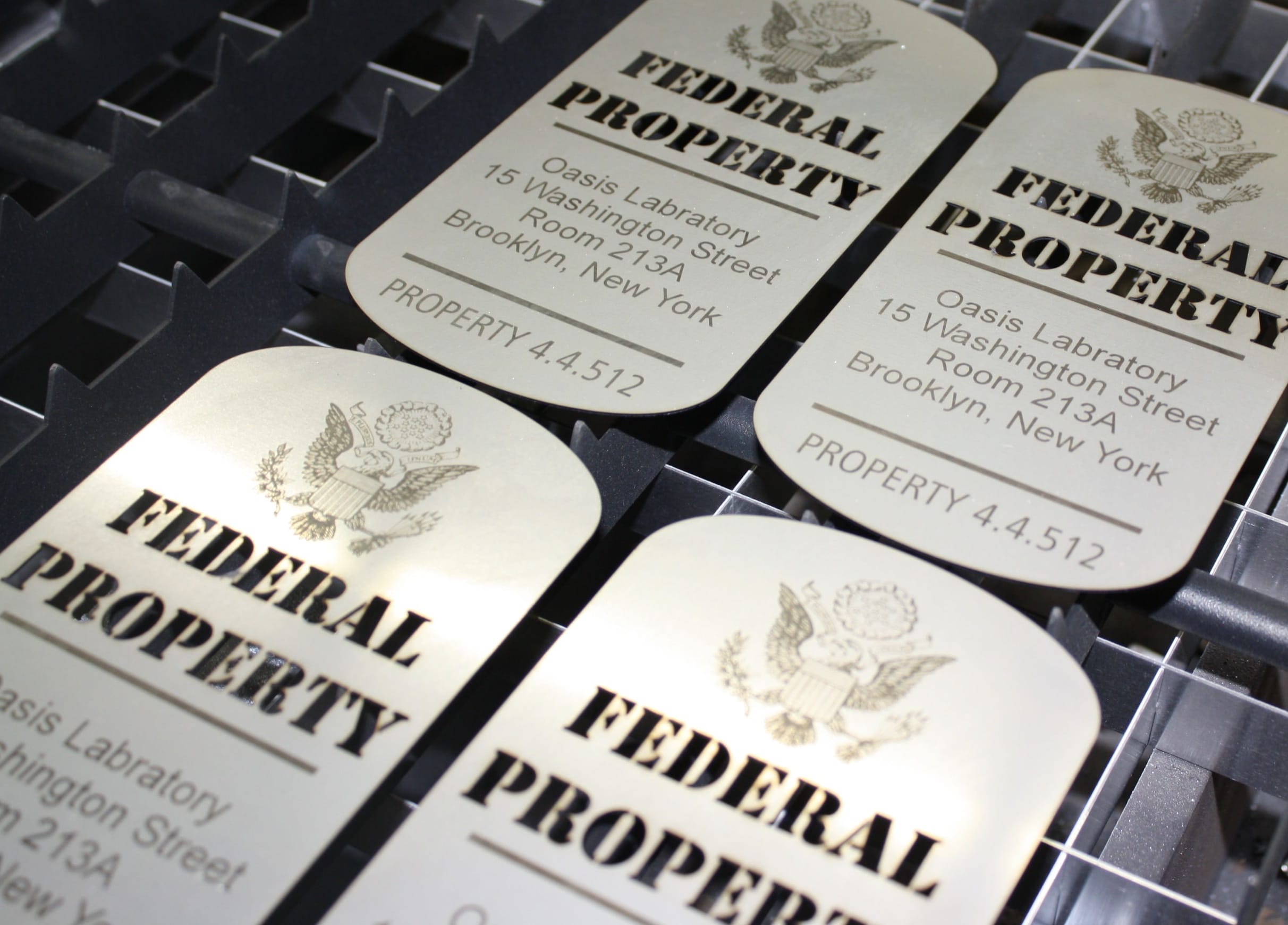 The ability to also cut metal is a major selling point for our products, and in recent years it is commonly the factor that pushes consumers over the edge to purchase one of our lasers. Many people don't realize they can cut sheet metal with a CO2 laser before they encounter our lasers. Our customers love the variety of applications our machines offer. While a fiber laser is still usually going to be best if your primary job is cutting large amounts of thick gauge sheet metal, in many cases the level of metal cutting offered by a CO2 machine is more than adequate for a customer or shop doing multi-purpose laser processing work. We show them they don't need two machines to do everything they want to do with a laser.
A powerful CO2 laser with metal cutting capability can allow shops with an existing variety of material cutting needs to do everything with one machine, but it can also give a user with a narrower focus room to grow. Maybe you're buying a laser to cut acrylic now, but the versatility of a CO2 laser with metal cutting gives you the option to branch out in the future.
3. Customers want a quality warranty with a quality laser
Many laser customers are acutely concerned with the warranty coverage they can get for their machine(s). This is partially an after-effect of the previously mentioned industry consolidation around fiber metal cutting lasers, as consumers who need the versatility of a high-quality CO2 laser want to be certain they can have their CO2 machine effectively serviced, if necessary.
If a laser system breaks down, the user typically has to ship it in to the manufacturer for service, without knowing when they will get it back. This process can take several weeks or even as long as a month before the user's laser is returned in working order. And that's only if the laser is still supported by the manufacturer.
Our three-year warranty takes the headache out of warranty work. If there is a problem with a warrantied Kern laser cutting machine, we ship out a replacement. When the replacement machine is received, the customer ships their original unit in for service.
We also stand out for the availability of replacement parts for our machines on our shelves. In recent years, especially during the COVID-19 pandemic, it has been notoriously difficult to find replacement parts for many products. Laser systems manufactured overseas by our competitors have shared in this difficulty. In addition, some competitors' focus on fiber lasers means replacement parts for their CO2 laser systems are becoming harder to source.
4. Fabric cutters are seeing the benefits of laser manufacturing
Awareness of the quality and speed benefits offered by laser manufacturing is spreading among the textile industry. Fabric cutting is becoming a bigger and bigger market for us.
The benefits of laser cutting over manual processing are stark when it comes to fabric cutting. A laser can do in a matter of minutes what would take a couple of hours manually foot-shearing fabric sheets. On top of that, a laser also naturally seals the cut edges of the fabric. This prevents the fabric from fraying and can eliminate additional processing steps.